V'ncka je vzel hudič
Strašljiva pripoved o pišu - hudiču, ki je vzel pokojnika. Pripovedovalka Albina Bak jo je slišala od starejših vaščanov.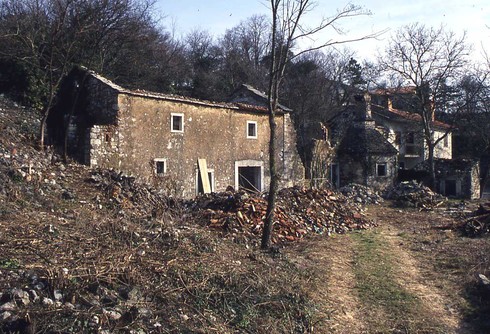 Description
Mož je umrl v hiši in pred pogrebom tam ležal v krsti. Duhovnik je zmolil. Kar naenkrat je zapihal močan veter, ki je hotel vse odnesti. Ko so končali z obredom in pokojnika prijeli, da bi ga odnesli na pokopališče, je bila krsta lahka, kot da v njej ne bi bilo ničesar. Nekdo je pošepetal duhovniku: »Gospod župnik, ampak v tej krsti ni nikogar, preveč je lahka.« »Molčite in nosite,« je odvrnil duhovnik.
Citation suggestion
Kranjc, D. 2009: V'ncka je vzel hudič. DEDI - Digital Encyclopedia of Natural and Cultural Heritage of Slovenia, http://dedi.si/dediscina/4-v-ncka-je-vzel-hudic.
Previous
Next